It always sucks losing a friend- even if it's for a positive reason like someone going away to college in the Fall.
Jibril Perry has been a part of Homebase since he was little grom coming up from Easton.  Mike Emery used to tell us stories about a little kid in his neighborhood who he'd give stickers to that had the best style for a kid.  He still has one of the best styles on a skateboard and one of the biggest hearts.
Like many other kids we've seen grow up in Homebase over the years, it makes us proud to see him leaving the 610 to attend college at Penn State Main Campus.  We're going to miss having him walk into the shop. . . and go straight to the bathroom to drop a deuce.  Or, ask to eat everyone's leftovers.  Nah, just playing Jibril. 

We're really going to miss you crushing spots no one else would step to.  The other night I watched him backside flip a big set of stairs perfectly after breaking 2 boards and slamming countless times without a single complaint.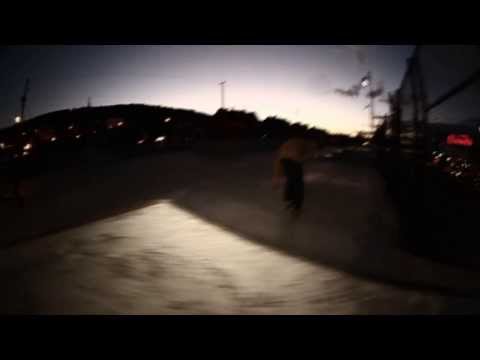 We're going to miss the edits you've been putting out on your YouTube Channel.  Hope you keep making videos edits while you're away Jibril- you're truly talented at it.
Thanks for always supporting Homebase man.  We hope you know that you will be missed by many back home but we're all proud of you.  Sorry for throwing you such a creepy going away party dog.
Jibril Perry & I holding a custom linocut print made by Jared Jackson who will also be leaving in the Fall.  Look out for our upcoming Homebase Shop Tee collaboration using Jared's artwork debuting with a video project he's been working on with Matt Andersen.  Stick to the books and stay away from those sports coaches up there.