To be honest, this was the first Iced Tea Session I've personally been to since we started them.
I felt it was important for everyone to get to know Bill & Cliff as the session's hosts . . . not to mention I'm a bit of a control freak and I would have most likely grabbed the bullhorn and been a kook.  From what I saw last Thursday, those guys are killing it and making sure everyone who comes out has a good time.
The turn out for the 2nd skateplaza session was crazy- at least 30-40 skaters just for the session and a good amount who traveled from other parts of the Valley and beyond to be there with us.  Not to mention a bunch of parents cheering on the young shredders.
After all the negativity surrounding the incident at LOVE Park, it's been good looking back how postitive our scene is.  Regardless of what some people like to say on Facebook, I trust in our scene.  Even the little "bad" that happen at the 'ZA is still better than what we see in other areas.  No one can look back at their younger years and say "I didn't do some dumb shit" at one point or another.  It's going to happen but as long as there's people to occasionally let them know what's should and shouldn't be done at the spot- well, that's the most I can hope for.  One day kids will learn this simple life lesson:  DON'T SHIT WHERE YOU EAT.
But enough of that, let's peep some skateboarding.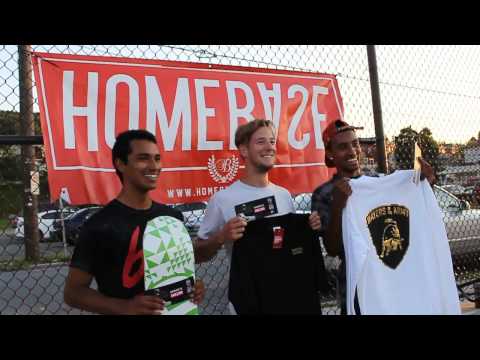 The Iced Tea Session at the Bethlehem Skateplaza.  Filmed by Jibril Perry & edited by Karl Weber
Jeremy Plyler, frontside kickflip.
Yung BVSED Squad.
Watching them push by.
Berner with an old school frontside flip.
Maurio McCoy, hardflip.
Euro Gap Winners.
Evan Sigafoos, double flip.
Maurio, backside noseblunt . . . straight killing it.
Bethlehem Skateplaza Iced Tea Squad.
See you this Thursday at the Nazareth Skatepark for the next Iced Tea Session!