Just another reminder that today's Monday Night Saugy Session is being moved to tomorrow for Go Skateboarding Day at the Bethlehem Skateplaza.
We'll be at the skateplaza all day celebrating our national holiday- which is kind of weird to me but hey, why fight it.  Most of us don't need a holiday to spend the whole day skateboarding but if it gets some people to call off work so more homies are at the session- I'm all for it.  Come on out at skate, enter some small contests, film some tricks, hang out with your homies and let's watch some Games of S.K.A.T.E.
How crazy is it that last year we didn't have the Bethlehem Skateplaza? We were looking at it behind a fence watching the FA Rohrbach and the Grindline crews pour the cement in front of eyes.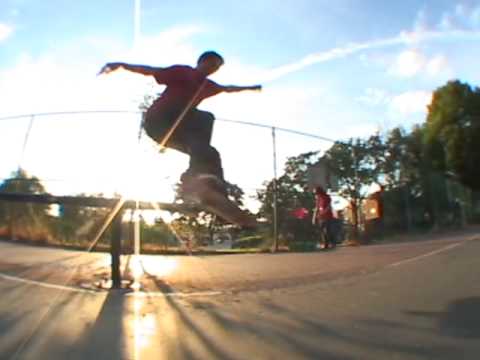 Whether you're skating with us at the plaza or at Keck like last year we hope everyone gets out there to pop a few kickflips, do a few frontside grinds or bombs a hill.
If you're not going to be in the 610, there will be Go Skateboarding Day events happening all over the East Coast.  If you're in the NYC area check out what 5Boro is doing in the Big Apple. . .
Comments
comments