There are a lot of things I don't know about Erik Ellington.  I don't know if he's ever killed a moose (though I assume he has), I don't know if he acted in "White Fang" (though I assume he did), and I don't know if he could see Russia from the house he grew up in (though I've been lead to believe he could).
But there are a few things I definitely do know about Erik Ellington: I know he's from Alaska, and I know he kills it.
What else really matters anyway?
This part was my first introduction to Erik Ellington.  I'll admit, when I saw the opening clip, I expected him to be just another jump off of whatever type of guy, but that 360 flip off the curb cut in his first line?! I don't know how often kids skate curb cuts anymore, but at the time they were a staple of street skating.  The rest of the part pretty much speaks for itself.  Don't get confused though, that thing on his left wrist in the opening scene is a watch, not a power balance bracelet.  People used to have to wear those to know what time it was, before the days of iPhones and witchcraft.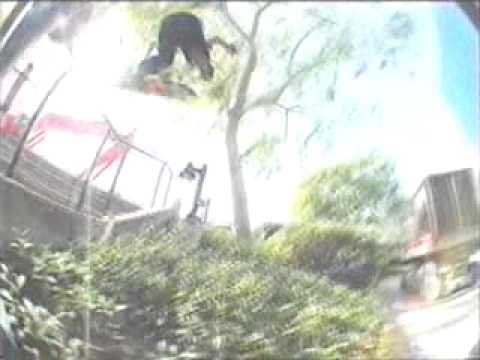 Have you ever seen anyone do a bigspin front board? Ever tried one yourself? This is part is why.
Vests, weird hats, shoes with air bubbles, and sort of iffy choices in hair color aside, Erik killed it in this part. I always thought of this video as sort of the anti-shoe video.  Yea, it probably had a huge budget, but it totally had the feel of a skateboard team, or maybe even just a crew video at the time.  And by the way; if your name is Erik Ellington you can drag your hand on a frontside noslide.  If your name is anything else; you can't. Sorry.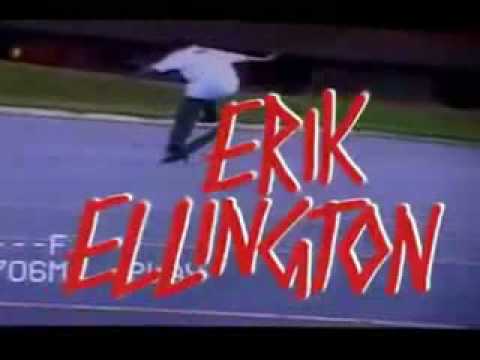 And the kid's still got it now. He might be skating to 'Pac these days, but don't let it fool you.  Ellington, Supra, and Deathwish are here to stay.
Nollie flip.
The Ellington.  Now available at Homebase
Listen to Slayer, Erik Ellington is watching.  See you on Saturday.
Comments
comments