I've got good news if you're a skateboarder living in the Easton area; Forks Township has committed to putting in a skatepark this Spring.
Now, I've also got some soul-crushingly bad news if you're a skateboarder living in the Easton area; Forks Township has decided to pay Skatewave to put in a skatepark for them this Spring. 
Our very own Keck Park is one example of what Skatewave does.  Sure, we've all had a lot of fun here, but I really think that's more of a case of people turning lemons into lemonade than actually having something proper to skate in the first place.  And even with the existing pre-fab park in place, Allentown officials have addressed the need for a more permanent, comprehensive skatepark along the lines of the Bethlehem Skateplaza.  This is actually not an uncommon fad in communities with pre-fab parks right now.  Take a look at this article explaining the process and need for replacing pre-fab parks with concrete ones.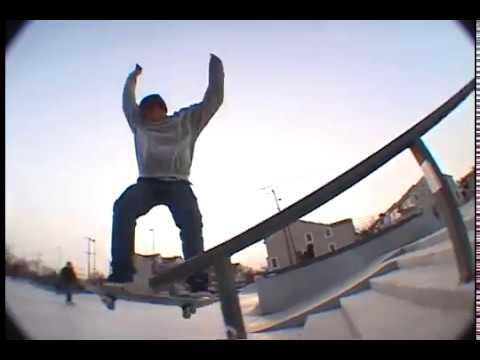 As another option, Jesse Clayton and the team at 5th Pocket Design do an amazing job building more permanent, often concrete, skateparks through creative, cost effective means, utilizing recycled materials whenever possible.  Remember this clip by Matt Pepe shot at Ambler Skateplaza a little while back?  If you've been to the Ambler park you know it's insanely fun, and you can thank 5th Pocket Design for that.
And while we're on the subject, Jesse and the gang are also responsible for the work at 7th Street in Wilmington, as well as Whitehall, Pops, 9th and Poplar, McCreesh, and many others.  So listen up Forks township, do you want a bunch of skateboarders with years of experience building your next park. . .
. . . or the Skatewave R&D Team? If you'd rather see the park built by skateboarders, please try to come out to the public meeting, tentatively scheduled for February 20th.  I'll keep you posted.