One of Homebase's closest friends is starting a new chapter in his life which is taking him all the way out to Finland.  Who knows if he'll be there 8 weeks or 18 years but either way, we'd like to wish Andrew Colbert all the best.
Colbert has been part of our family since before the shop opened when we were carving out a name for ourselves making local skate videos during the Hometeam610 days.  He shared a part in "Kill the Filmer" over 10 years ago with Josh Novak and a lot of the skaters who make up the foundation of what eventually became Homebase.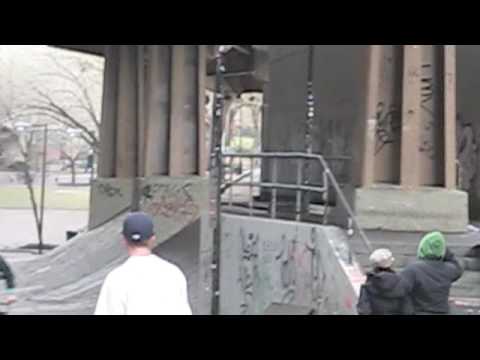 I've had some of my best memories skating alongside Colbert and had some of the best times when he belted out that laugh of his.  Ask anyone who heard it- they were having a a good time too.
Life takes us in many different places if you let it.  When I met Colbert he was a graffiti artist going to Kutztown and now he's creating art in some of the biggest museums in the world- still catching a tag every once in a while.  I wish him all the best in this next chapter of his life and hope it eventually leads him back home.