It's that time again.  I don't know what you're doing right now, but I'm sure it's not so important that it can't wait til later.  It's time to procrastinate now.
In the spirit of procrastination, just a LATE reminder that we're hoping to have Week 10′s Skateplaza S.K.A.T.E. Showdown tomorrow at 5pm.
Week 10: Hyung Juhn vs. SamMcClymont | Luke Koch vs. Leo Sanchez.  Click Here to enlarge the Bracket.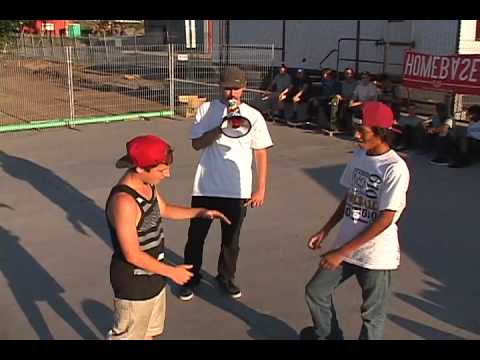 Week 6
Week 7
Week 9 matches will be up soon.  It's been a busy month of events just in case you've been under a rock.
Wills Wolfe posted this end of summer clip just a few days ago.  Definitely a fun watch featuring a lot of local skaters and some spots you don't really see everyday.
I don't know where this spot is, but it looks pretty unsafe. Matt Pepe got this flick of John Shanahan floating an ollie over a bunch of dangerous stuff.
The summer montages just keep on coming.  Matt Pepe has been making sure to get as much use out of his cameras as possible this summer, and here's another clip to prove it.  This one's a collection of the park footage Matt and the crew have collected throughout the summer.
That's going to wrap it up for this week.  Please remember, If you have some footage or photos sitting around and would like to help people procrastinate in a future post, please send them to HomebaseTM@gmail.com.  Now isn't there something you were supposed to be doing right now?
Comments
comments