Let's face it.  You've already been putting of whatever work you need to have done by Monday morning all weekend right?  We all know that it won't hurt to put it of just a little bit longer and procrastinate now.
Matt Pepe made and the crew made a trip to the new Glasgow park down id Delaware this past week, and of course brought home a clip to show for it.  Check out Matt, Luis, Ben, Brandon, and Hyung showing all of us just why we all need to make the trip south, and soon.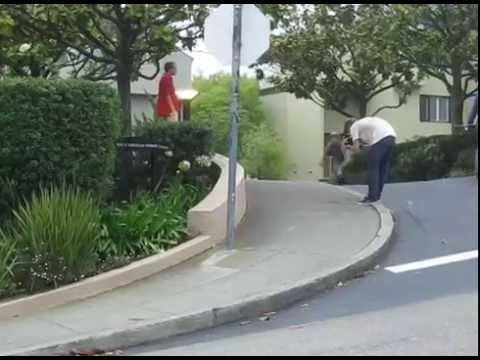 Jimmy Larson has been a Homebase homie for a long time now.  From writing an article on the store for Focus, to riding for Lost Soul, and even designing a Homebase deck, he mad his presence known while he was here.  Now Jimmy calls San Francisco home, but that doesn't mean he's gotten himself into a rut out there.  Check out this clip of Jimmy and his friends traveling around the country this summer, and maybe start thinking about planning your next trip too.
I used to run into Mikaja Hogu pretty often back when we all skated at Lower Hackett's Park in Easton a lot.  I haven't been able to skate with him as frequently since the city "intervened" at our little spot, but by the looks of this ollie he's still at it.  Let's find somewhere to build a new ledge soon, Mikaja.
For the second time in two months now, I have had the pleasure of receiving an email, accompanied by a warning, from Alan Fritzinger.  This time the warning was less severe, and only read "more bad stuff."  Again, I am forced to disagree with Alan, and I'm sure you will too.  Keep it coming Alan.
Unfortunately, this is all the time you have for this week.  Please remember to send and photo or video links to HomebaseTM@gmail.com if you would like to see them included in a future procrastinate now post.  Seriously though, get back to work.  The MusikFest fire works are starting pretty soon and I know you're just going to take another break to go watch those.
Comments
comments