I think by this point you should all know what this post means.  But for those who may be here for the first time, here's the deal:  I have again been busy collecting some of my favorite little bits of skateboarding from the past week or two, all for your viewing pleasure.  So drop whatever it is you're doing, turn off Breaking Bad (ok, just pause it), and that work you've been trying to get done? It can wait.  It's time to procrastinate now.
-Hill
This week we start it off with another clip from Tyler Zosky.  Why so many clips from Tyler lately? Because he kills it and keeps sending me the footage to prove it (at HomebaseTM@gmail.com).  Here's a really cool clip of Tyler and Ray Gurz having a blast on a seriously rough-looking bank.
Jibril Perry and some of the other Easton guys have really been making the most of the summer lately, traveling around the valley and skating new spots with new people.  Here"s a photo John Shanahan got of Jibril going up and over with a wallie while out getting footage for the new Homebase video.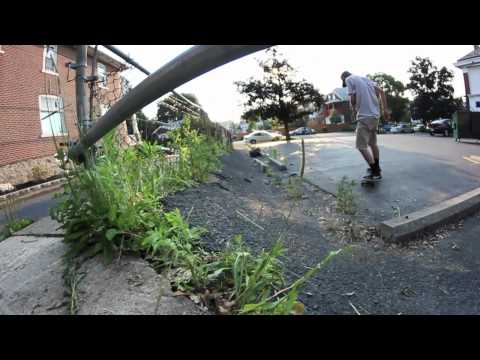 And speaking of John Shanahan, he and the crew have been seriously killing it lately.  Check out Matt Andersen's latest clip, Gravity Hammers featuring John, Fuzzy, Jake, James, Dimitri, and more.  There's some seriously good east coast skating going on in this one that event got the attention of the QuarterSnacks site too.
Alright, that's going to do it for this week.  It's time to get back to what you were doing, or maybe watch those clips another time or two.  But remember, if you have any footage or photos you would like to be included in a future Procrastinate post, just send it to HomebaseTM@gmail.com.  See you next week.
Comments
comments