Congratulations.  If you're reading this, you've survived Nemo.  If you still happen to be snowed in, I've got some good news for you; it's time to procrastinate now.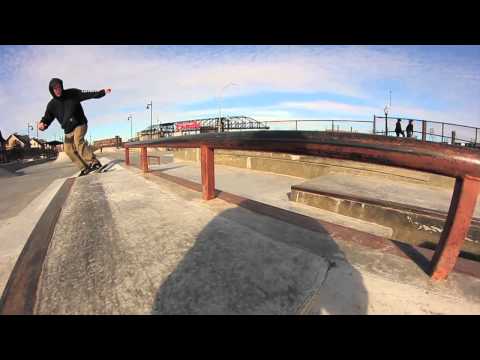 Remember when the Bethlehem Skateplaza wasn't covered in snow and ice?  Hopefully we'll all be seeing sights like in this clip from Matt Andersen again soon.
Robert Reed sure knows how to take a photo, and Brendan Spohn can pop one hell of an ollie.  Perfect combination.
Let's call it a teaser.  Matt Pepe put together this clip featuring Luis Castro, Dmitri Cobb, Jared Jackson, Brandon Sandt, Twiggy, and a whole bunch more people who we're looking forward to seeing footage from in the upcoming Homebase video.
That's it for this week kids, keep those photos/videos coming to HomebaseTM@gmail.com, and we'll see you for trivia night this Friday at 8 pm.  Get to studying.