Working at Homebase, I've been noticing more and more that some of my favorites eras, skaters, and videos are not really as well known by some of the younger generations of skaters as I had expected.  Because of that, I thought it would be fun to occasionally highlight one of my favorite gems from skateboarding's past that I feel could use a little more shine in this day and age.  I hope you all enjoy it.
-HIll
Celebrating the twelfth anniversary of its release this year, Alien Workshop's Photosynthesis is probably one of the top five videos to come out since I started skateboarding.  Released shortly after the establishment of Habitat Skateboards, I still remember how eagerly my friends and I (and probably a ton of other east coast skateboarders) awaited this video.  In the couple year's leading up to Photosynthesis, Workshop had picked up a lot more east coast talent with guys like, Pappalardo, O'connor, Getz, Wenning, and Pluhowski, so we were all looking forward to seeing some new footage from east coast spots that we actually knew and skated.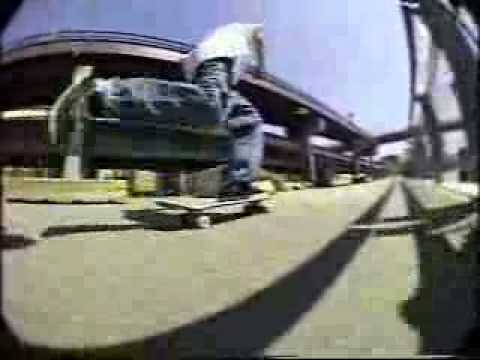 Anthony Pappalardo's part in Photosynthesis was the first time i ever got to get a real look at his skating aside from when he popped up in a 411 commercial here and there.  He's changed up his skating a bit since then, but this part made it pretty obvious that he was a talented kid who was going to stick around for a while.
It's pretty much impossible to talk about early Pappalardo without also talking about Brian Wenning.  Wenning's part was the one to close out the Habitat section of the video, and it completely blew me a way.  A ton of the footage from this part would still be impressive if it were being done for the first time today, but Wenning did it all 12+ years ago.  Ever wonder where that backside nosegrind pop-out craze came from? Here's your answer.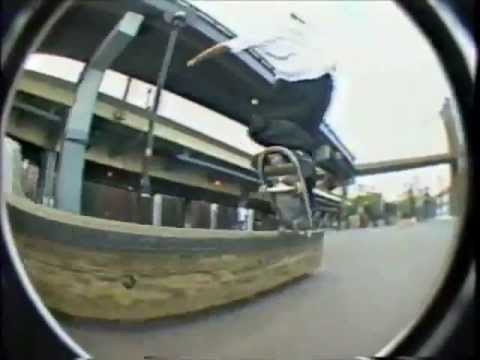 But it wasn't even just about the new blood in the video that made it something we looked forward to seeing so much.  A lot of the anticipation definitely had to do with this guy here.  During the late 90′s and early 2000′s the name Josh Kalis was synonymous with Love Park.  Kalis was one of a handful of guys who skated Love almost every day, and like no one else.  Granted, he's continued constantly putting out insane footage ever since Photosynthesis, but this was the part that solidified Kalis as one of my all-time favorites.
I always considered this part to be kind of the birth of the modern Jason Dill.  Out went the bright tee shirts, pony tails, and swishy pants, and in came the artistic, creative, and sometimes a little unusual Dill that we all know and love today.  The phone conversation that acts as the intro to this part probably sums it up best, but no way did I expect to see the little break he decided to take in the middle of one of my favorite lines of this entire video.
I definitely don't mean to suggest that these are the only parts from this video worth checking out, and I seriously suggest looking up the others if you haven't seen them already, or even more likely; if you want to see them again.  And as always, if you have any skaters, videos, etc. from the days of skateboarding past, or if you'd like to talk about the impact something had on you growing up, you can always hit me up at HomebaseTM@gmail.com. Now finish rewinding that VHS tape and go skate.
Comments
comments