Unless you've been living a rock lately, you've probably realized that skateboarding and the internet are all a buzz about Anthony Pappalardo, and by now most of you have probably read his 48 Blocks interview too.  I'm not going to use this forum to express my feelings on what was said in that interview, but rather to share a few thoughts on a skateboarding career I've enjoyed following from the start.  The only thing I will say in reference to the interview is this:  there are two sides to every story, and you can't believe everything you read on the internet.
It was right around 2000 that Pappalardo started getting some coverage in the skateboard media.  Right around the time this clip came out in 411VM issue 40, there was a commercial introducing Anthony and Brian Wenning as the newest riders on Alien Workshop.  As you can see from this clip, this time was a sort of golden era for New York skateboarding, and with AWS about to drop a new video, it looked like Pappalardo was hitching his horse to all the right wagons.
If you were skating in the early 2000's, you know just how important a video Alien Workshop's "Photosynthesis" was.  From the skating to the art direction, it was obviously a linear progression from past Workshop videos like Timecode, but with a refreshed team skating largely in two hotspots of the time (Philly and NYC).  I'll admit, Pappalardo did not have one of my favorite parts of the video, nor do I think this is one of his best parts to date, but you've got to give the kid some credit for managing to hang with the big dogs in such an anticipated video.
It wasn't long after Photosynthesis that Pappalardo parted ways with DC for the fresh, untrodden pastures of Lakai.  I guess leaving such an established brand for a new upstart must have been a risky move at the time, but I remember being really psyched for Pappalardo.  DC seemed to be going in a sort of unsavory direction at the time, and any project led by Mike Carrol and Rick Howard always looks promising to me.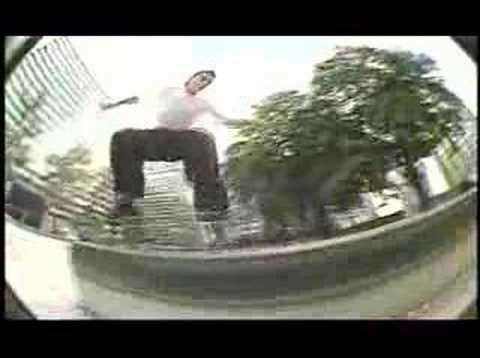 Pappalardo's next full part came in Transworld's i.e., and this is where I think I really became a Pappalardo fan.  I guess maybe his skating had matured a bit, and he definitely was skating a bit faster in this one, but here I definitely thought we were seeing a new and improved Pappalardo.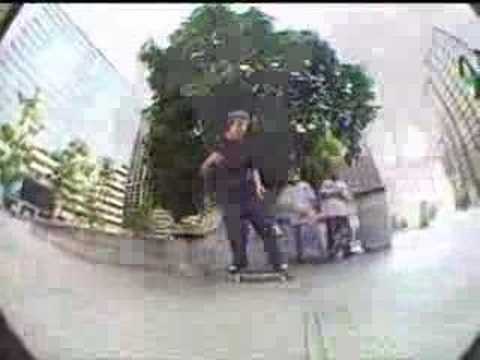 I know he has a different opinion, but this is hands down my favorite Pappalardo part yet.  Sure, his style had changed a bit, but I didn't look at that as him willingly trying to give himself a new image as much as him just growing up.  Anthony's part in Mosaic fills a space in his career between Photosynthesis/i.e. and Fully Flared that otherwise would have been glaringly empty.  And you can't beat the song choice.

I can definitely see why some would consider this Pappalardo's best part.  Watching his part in "Fully Flared" you can totally see where his progression in finding himself as a skateboarder has taken him, and that's a really interesting thing to witness.  Unlike a lot of skaters who really do seem to have reinvented themselves as a marketing ploy, it all seems much more genuine with Pappalardo.  Regardless of which Pappalardo era you prefer, you have to give the guy credit to always being himself and following the path he thought was best.  Never mind shoe contracts and scrap metal, when I think about Anthony Pappalardo I'll always see creativity, honesty, and a real love for skateboarding.  That's what matters.  Everything else is just the internet.
Oh, and if you see him, tell him you know of at least one shop that's proud to carry products with his name on them.