The L-R-G East Coast Washout.
An untimely hurricane may have cut the L-R-G Demo short on August 17th but for the crew who weathered the storm and made it back to 'base, it was still a memorable day in the 610 with Billy Marks, Tom Asta, Kelly Hart, Trent McClung and Brazil's newest shredder- Carlos Ribeiro.
Thanks to the media support of Mike Panic, Jamie Heim and Matt Pepe for capturing all the good times.  Huge thanks to the Homebase crew who make these events possible and our homies who volunteered to hook up the plaza with L-R-G banners & stickers.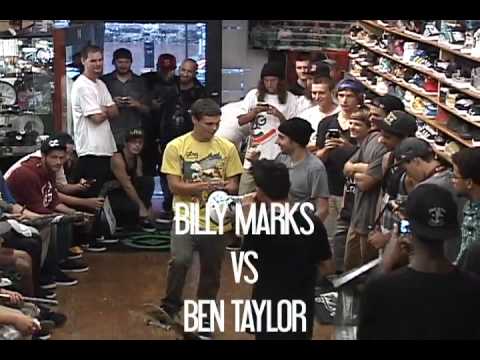 Rained-Out L-R-G Demo.  Edit by Matt Pepe
After carrying L-R-G in Homebase for 10 years, we finally got the team out to the 610 for a demo.  Of course we were going to go all out for the set up.  I even had kelly green napkins for the hot dogs we were supposed to give out!
Locals turned lurkers.
All smiles.  Hopefully because he liked doing kickflip noseslides up the euro onto the high ledge.
Kelly Hart- probably the guy on L-R-G I've known the longest so you can believe me when I say this dude has the heart of a true professional skater.  Listen up Expedition!
Tyrone Romero, L-R-G's TM.  AKA Dead Homie.  This dude actually went to El Toro High School.
Bout That 610 Life.
Deuces.
Omit's Kyle Fredrick came through to show some support.
Trent McClung.  Backside tail revert, the hard way into the bank.
Tom Asta.  It's not easy to see from this angle but this backside nosegrind was kickflipped into.
Carlos Ribeiro.  Switch tailside like butter.
Carlos probably skated the plaza for about 30 minutes before the rain hit and he still managed to roll away with a nollie heelflip noseslide in minimal attempts.  Hashtag, The Future.
If this wasn't a tell-tale sign of bad weather, I don't know what is.
Switch front crooks by Tom Asta before we watched all the banners and tents go whipping through the air.  How many of you have those banners hanging in your room?
We should have probably set up a beer pong tournament against Billy but instead he took on all challengers in Games of S.K.A.T.E. inside Homebase
onlyOnrainydays.
Wet skaters smell awesome.
Autograph signing time.  Guess who's hand?
5 years ago we did our first collaboration shirt with L-R-G.  Had to get that signed.
Would probably rather be switch flip backslide noseblunt something.
Extreme autographing.
Thanks to everyone who ran back to the shop in the rain.
Human shields.
Either a kickflip, double flip or triple flip.
Wavy Navy.
As seen on Trent McClung's Instagram.
Last year's Saugy S.K.A.T.E. Showdown champ, Aaron Haas eying up the competition.
Switch front bigspin, caught and spun like a professional.
Worked 8 hours, no warm-up and went right into a Game of S.K.A.T.E. against Billy Marks.  Held it down too.  Billy thought he had him on the switch lazer . . . ha.
Laughing= Good times.
"How many games is Billy going to play?  We need to pick up Jack and Tommy."
Letting the Children Play Since 2002.  Thanks to the L-R-G Team & Jonas for making it all possible from day one.
See ALL the photos and tag yourself on the Homebase Facebook.
Comments
comments