Who would have thought we'd be able to pull off a contest on a double set in front of City Hall and on top of the main police station in Bethlehem?
Thanks to the support of Vans Footwear for sponsoring the event.  The support of our event partners: Mayor Callahan, The City of Bethlehem Parks Department, Kurent BMX, Cap Cee, The LVAC and ABEmpire.  None of this would be possible without the help of the Homebase Squad- especially our team manager Dave Hill for pulling it all together.
Event coverage by photographers: Mike Panic (lifestyle) & Jamie Heim (skateboarding).  Videographers: Matt Pepe & Exploitation Video Magazine.  Photos on top, videos at the bottom.
Thanks to everyone who came out to watch and ride.   I hope we get to do it again next year.
Never hurts to open up with a cute puppy.  Good meeting the newest member of the Shiner Family.
Ali and Kessler came with our special guest 5Boro pro judge and all around rad dad, Danny Pensyl.
Instagram-famous baby, Kessler stole my 5 Hour Energy.
Every spin wins.  Thank you Vans.
Our scene has been fortunate to have good relations between the skaters & BMXers.  I've know Kyle Keck, owner of Kurent BMX since our days riding around the LHS courtyard.  Good having him as a partner to make these types of events happen for both our scenes.
The line starts here.
Erik Smith.  Frontside 5-0
Dylan Pittenger.  Frontside Nosegrind
Eric Elliot.  Backside Tailslide a second early but the shuv-it out was solid
Caleb Shenkman.  Crooks
Cap Cee on the 1′s & 2′s.
Been good watching Nano's line ABEmpire grow and seeing him get even more involved with the community.
ABEmpire x Homebase: Bout That 610 Life.  Available at Homebase for Back-to-School.
The man everyone loves to hate.  If you're wearing a Homebase Tee, Reject here probably screened printed it by with his own two hands.
Bubba & Nicki running the wheel for the kiddies.
Thanks for coming Apotheca Salon.
The two-headed beast.
The master of that beast.  If you need a haircut, go see Ashley at Eskandalo.
Judges using state of the art technology to judge the skating: talking.
Luis Castro.  Frontside Lipslide
Luke Koch.  Switch Ollie into 3rd Place
John Shanahan.  Kicklip for 2nd Place
Joey Rodriguez.  Frontside Bluntside for 1st Place and a year's supply of Vans Half-Cabs
Winning.
Kurent's BMX Best Trick Jam was up next.
Thank you for coming ExploitationVM.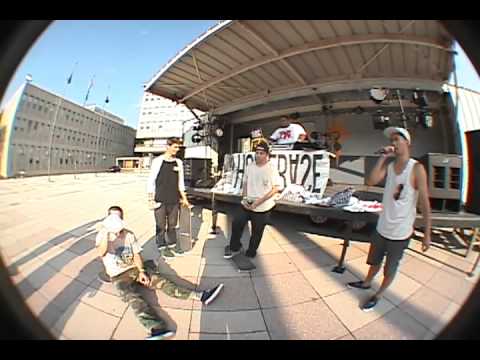 Edit by Matt Pepe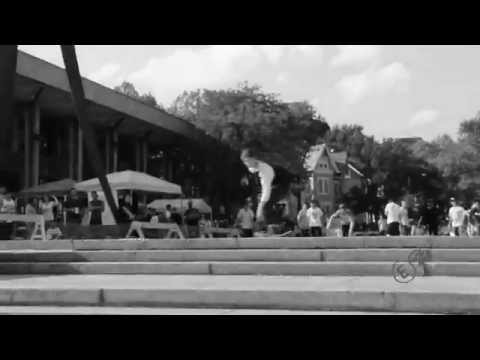 Edit by Exploitation Video Magazine.
Edit by Exploitation's Kyle Barnowski
So, should we do it again next year Kyle?
Photos in the gallery by Mike Panic & Jamie Heim
Comments
comments