Recently, a very interesting article surfaced on the internet discussing the viewpoint that "skateboarders are good for the environment."  This particular article deals with the Chicago skateboarding scene, but can easily be translated to most any other city, especially an east coast city like Philadelphia.
Let's start at the beginning, or at least the beginning for JFK Plaza in Philadelphia.  The article puts forth the argument that, by waxing ledges, skateboarders aren't committing acts of vandalism, as much as they are re-purposing and communicating with one another.  The suggestion is, that by waxing a ledge, skateboarders are finding more use for the object than was initially intended, and that the marks left behind by that wax tell other skateboarders that this is a place worth stopping.  In the case of JFK, the first skateboarder to raise the flag was Roger Brown back around 1986.  After those first shots were fired, the sessions were on, and JFK Plaza became known to skateboarders the world over as "Love Park," a name inspired by the Robert Indiana sculpture at the top of the fountain gap.
From that point on everything changed.  In the article, the author discusses how the majority of the urban areas where skateboarding takes place were initially intended to serve another purpose.  In some cases, they are meant as a gateway to a place of commerce, or just an urban park or place of leisure.  In the case of Love, which was intended to be just a park or urban gathering space, it wound up being its own type of commerce center as well.  You have to buy and sell crack somewhere right?  As the skateboarders moved in, a strange sort of urban community began to develop.  Love never really seemed to become the gathering place for center city businesspeople on their lunch breaks like Edmund Bacon and other city planners might have intended when the park was opened, but the tall bushes surrounding the park in the early days certainly gave the dealers and bums a place to conduct business (and fornicate).  Both living in the city as sort of underground subcultures, the skateboarders, dealers, and bums managed to peacefully coexist for the most part, even having each others' backs at times.
With the success of east coast brands like Zoo York and Nicotine, Philadelphia shops like Sub-Zero, and Dan Wolf's "Eastern Exposure" videos, the skateboarding scene in Philadelphia really started to explode in the mid 90's, with Love Park as its epicenter.  Unfortunately, as often happens with such things, this drew not only the attention of the skateboarding world, but the Philadelphia government as well.  In 1995, enough attention had been brought to the park that Mayor Ed Rendell banned skateboarding at the park formerly known as JFK Plaza. As a sort of peace offering, the city offered up an unuesed plot of land under I-95 in south Philadelphia (another example of adaptation of urban areas by skateboarders), and built a few sad excuses for cement skate obstacles there. This eventually became the city's first skatepark, now known as FDR and, after a ton of DIY work from local skateboarders, became the skateboarding destination it is today.
Despite the ban on skateboarding at Love, the scene continued to grow.  Unfortunately, as Love's popularity grew and grew, the city cracked down harder and harder.  Cops on foot, bicycles, motorcycles, horseback, and even undercovers began issuing tickets of $25-$300, throwing boards in the fountain, chasing down skaters, and the stories go on and on.  All of this culminated, strangely enough, with Philadelphia hosting ESPN's X Games in 2001, and even allowing a skateboard contest right across the street from Love at City Hall, which is how the curious picture above came to exist.  As much as then Philadelphia Mayor John Street may have made himself appear to be a supporter of skateboarding at the time, all he really proved himself to be was a supporter of lining his and the city's pockets.  Against skateboarding as he was, Street wanted to make damn sure he could be remembered to everyone (aside from every skateboarder in the world) as the mayor who brought skateboarding and the X Games to Philadelphia.  (Writer's note: Suck it John Street.)
Hungry as the administration seemed to line their pockets, they refused an offer from DC Shoes of 1 million dollars to pay for maintenance at Love for ten years if the ban were to be lifted.  As greedy as the Street administration may have been, they were even more close-minded and stubborn.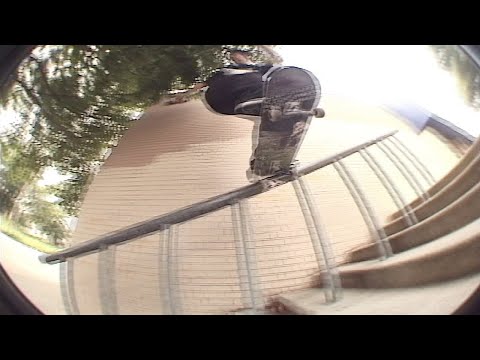 Even still, skateboarding lives on at Love Park to this day, and the skateboarders remain the only people to continuously use Love Park in a healthy and creative way, as evidenced in Brian Panebianco's recent video "Sabotage 3."  So, even despite the efforts of the City of Philadelphia to stop it, skateboarders have, for 27 years now, managed to use Love Park, and many other areas in Philadelphia, as a canvas rather than a backdrop.  I think it's safe to say skateboarders have put far more into the City of Philadelphia than they ever took from it.
As you might have guessed, we have a bit of a them going for Trivia Night at Homebase this Valentine's week, and yes, this will be on the test.  See you Friday night at 8:30.