CALLING ALL SHOP TEAMS to the Easton Circle Downtown Throwdown on Saturday September 14th.  Homebase has partnered up with Drinky's Downtown Jam to throw an ALL DAY festival of skateboarding, music and good times in the Easton Circle.
Wait, what's happening in the Easton Circle?
Skate the Easton Circle without getting busted on the City's new "portable skatepark."  The session is free to all skateboarders of all ages starting at 3pm.
All regional skateshop teams should register now for The Downtown Throwdown Best Trick Contest for $500 IN CASH- plus prizes from Homebase and Lakai Footwear.  Registered shop team riders will get to skate the Red Bull mini-ramp.
Want to get your shop team in on this?  E-mail us at Shop@Homebase610.com for registration info by September 8th.  Priority registration will go to local shop riders but we will have a limited amount of spaces for anyone else over the day off if we don't fill all the slots.  Skaters under the age of 18 MUST be accompanied by their parent/guardian to enter the contest.
On top of the all the skateboarding, there will also by a DJ competition for $1000 providing music all day/night and for those who are of legal drinking age, drink outdoors and watch all the festivities on the "Coors Light Island."
Still wondering what this will be like?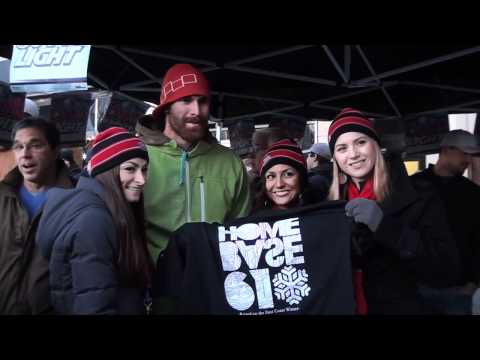 Just imagine the Drinky's x Red Bull Snowboard Rail Jam event and replace the snow and cold with perfect Fall weather and skateboarding.